CONTACT UHEMP
uHemp headquarters are located in Dublin, Ireland.
In Ireland our culture drives us to build lifelong relationships while making a positive impact in the world of Cannabis.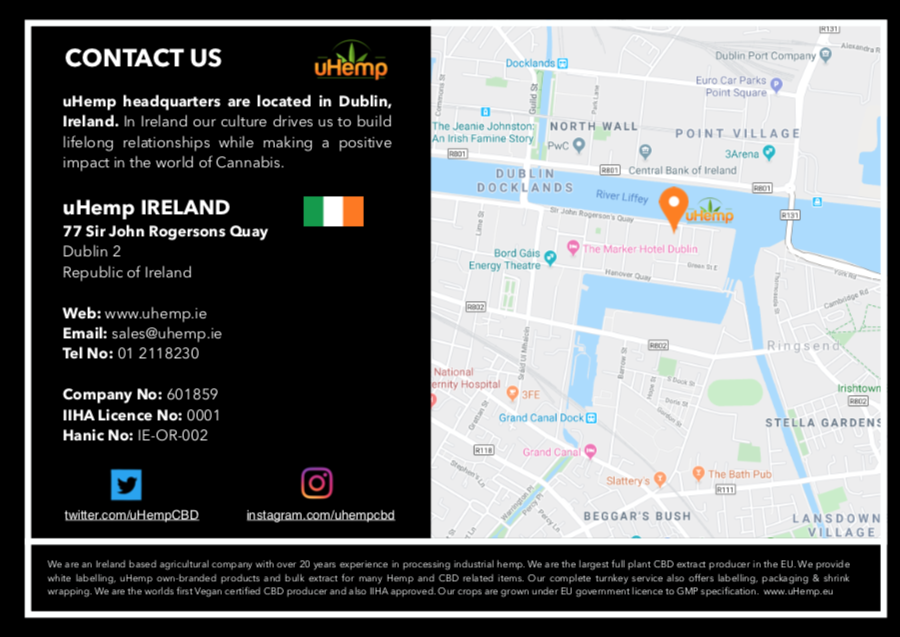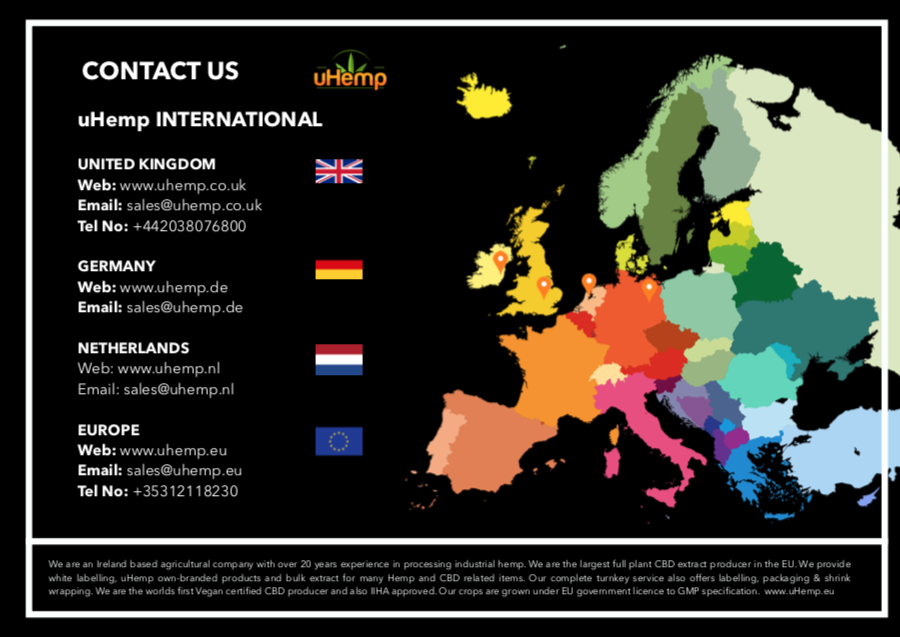 uHemp IRELAND
77 Sir John Rogersons
Quay, Dublin 2
Republic of Ireland
Web: www.uhemp.ie
Email: sales@uhemp.ie
Tel No: 01 2118230
Company No: 601859
IIHA Licence No: 0001
Hanic No: IE-OR-002
Contact us via our email contact form here
Please check your spam for a reply if you don't hear from us within 48 hours.
---
uHemp INTERNATIONAL
UNITED KINGDOM
Web: www.uhemp.co.uk
Email: sales@uhemp.co.uk
Tel No: +442038076800
---
GERMANY
Web: www.uhemp.de
Email: sales@uhemp.de
---
NETHERLANDS
Web: www.uhemp.nl
Email: sales@uhemp.nl
---
EUROPE
Web: www.uhemp.eu
Email: sales@uhemp.eu
Tel No: +35312118230
---