Description
EIRLAB CANNOCKSLEEP® – 10ml
NATURAL HERBAL SLEEP REMEDY
Cannocksleep® is an highly advanced herbal sleep remedy formulated from freshly harvested and organically grown Hemp containing the holy grail of sleep inducing herbs including; CBD, Misc Cannabinoids, Lemon Balm, St Johns Wort, Lavender, Camomile, Hops, Passion flower and of course Valerian Root.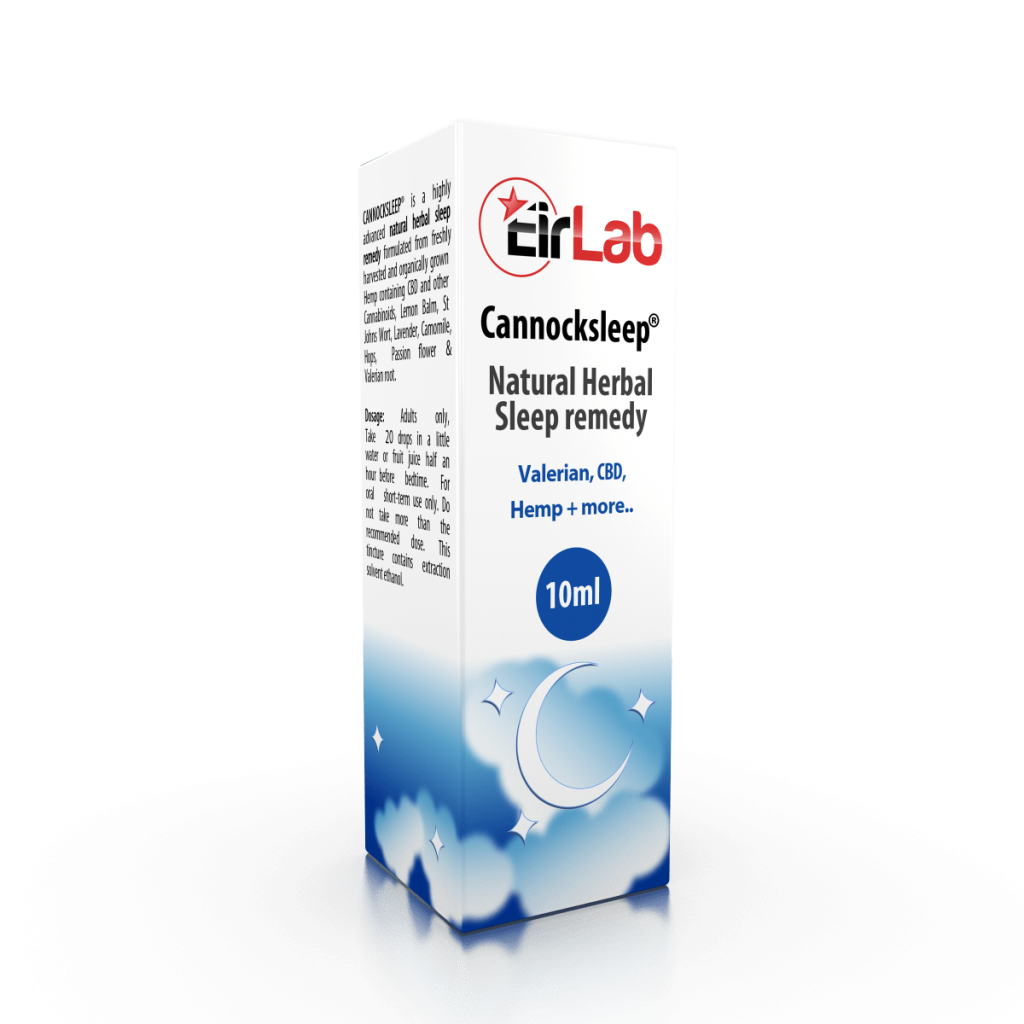 ---
Cannocksleep® may be used as a sleep remedy or for mild anxiety, by people over 18 years of age.
Sizes: 10ml
Dosage: Adults only, Take 20 drops in a little water or fruit juice half an hour before bedtime. For oral short-term use only. Do not take more than the recommended dose. This tincture contains extraction solvent ethanol.
---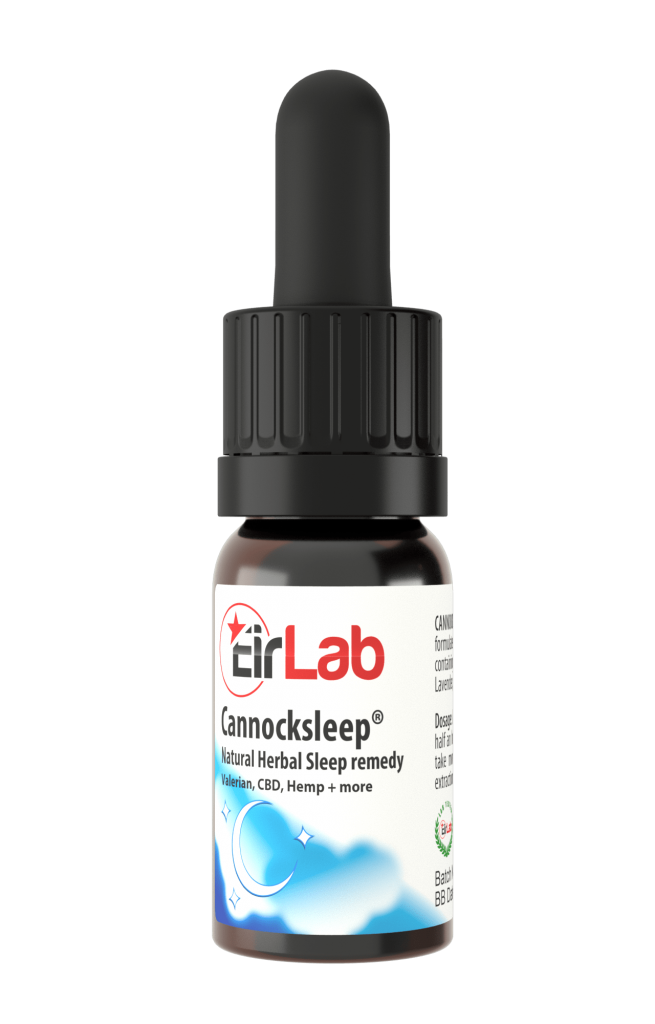 ---
SHAKE WELL BEFORE USE
Avoid contact with eyes
Keep out of reach of children
Flammable: keep away from flame and heat.
---
Produced by EIRLAB RESEARCH GROUP under licence.
77 Sir John Rogersons Quay, Dublin 2,  Republic of Ireland.
---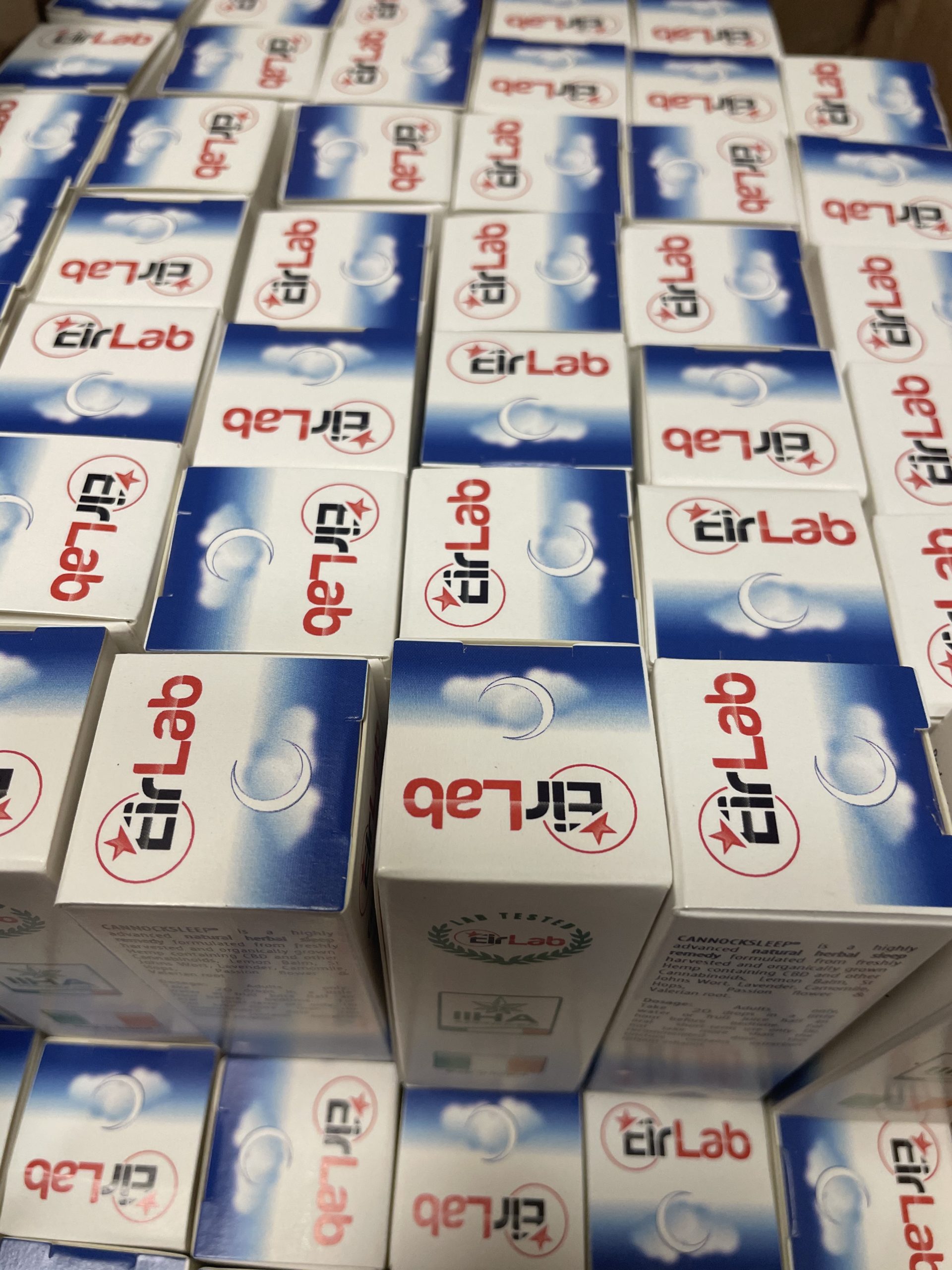 ---
About EIRLAB:
All EIRLAB facilities are ISO certified. Eirlab chemists utilize the highest quality raw materials appropriate to the product.  Most raw materials meet or exceed the specifications established.
Their product line consists of chemical solutions prepared to exact quality standards and certified for use in laboratories and production processes. EIRLAB primarily concentrate on plant extraction, isolation and research, they are equipped with supercritical CO2 extractors and advanced purification technologies. Most of their entire production line is dedicated to resinoids, natural polyphenols and phenol-alcohols (CBG, CBN, CBC, CBx-hydroxyquinons).
EIRLAB produce chemical solutions to exact specifications designed by government and regulatory bodies, commercial and trade associations, and the specific needs of individual users and businesses