Description
Add the required amount in increments of €1 to your cart and proceed to checkout.
---
The first official VEGAN certified CBD producer in the world.
Since 1999 we have produced the highest quality CBD extract from organically grown Cannabis sativa L within the EU for private corporations. Our crops are grown under government licence to GMP specification. Over 3 million EURO has been invested in our CO2 extraction and production facilities since 2009. We are the worlds oldest white label CBD manufacturer.
uHemp is the first official VEGAN certified CBD producer in the world.
---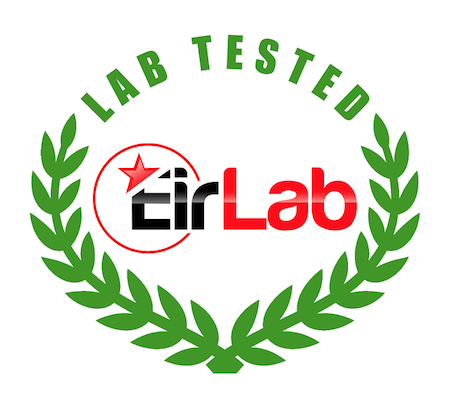 The EIRLAB seal is an internationally recognised, registered symbol for labelling HEMP products and services. For consumers, it is a simple and reliable guide to help them when they are shopping. With the EIRLAB seals companies promote transparency, quality and clarity. Standardised criteria and inspections ensure that the EIRLAB seal is a unique seal of quality for HEMP products and services all across Europe. Details: www.Eirlab.eu
---
We provide Air-tight sealed bottles containing product with comprehensive labelling (product name, batch number, expiry date and storage conditions) in compliance with CLP regulation (EC) 1272/2008. uHemp CBD extract is produced from organically grown Hemp Cannabis Sativa in the EU using CO2 extraction under the supervision of PhD scientists. Full spectrum plant extract. Vegan certified. 100% Natural. Gluten Free. RAW. No additives. Pharmaceutical quality. HPLC Lab tested.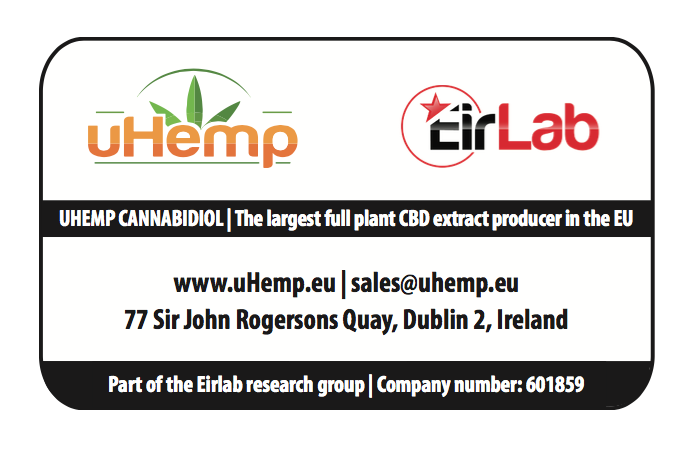 We produce the highest quality Organic whole hemp plant CBD extract. We are Europe's largest manufacturer & wholesale distributor of CBD. We supply CBD at the lowest prices due to our streamlined production combined with our years of experience. Large scale supply chain enquiries. Partnership enquiries. White label specialist.