THC-FREE CBD Products for professional Athletes
ATHLETES CHOICE CBD 1000 & CBD 5000. Available in 10ml and 50ml.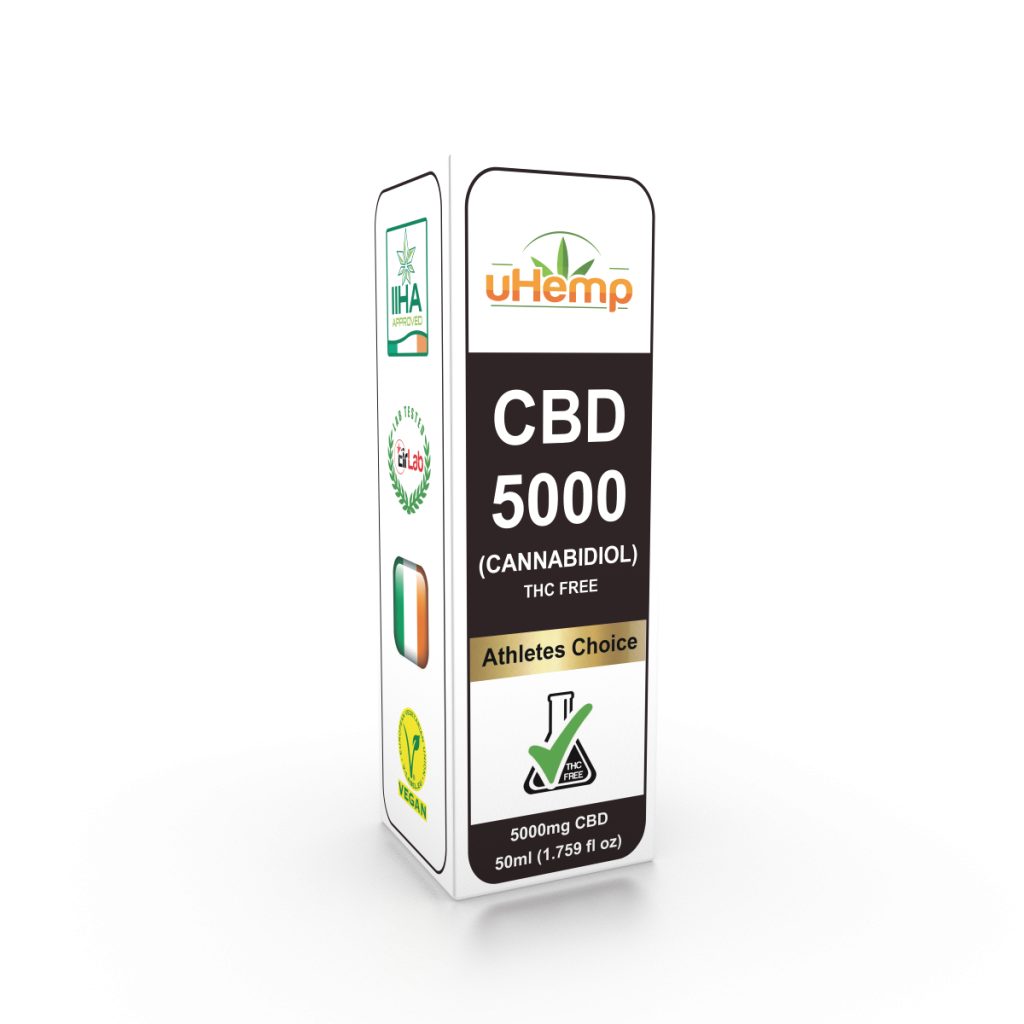 The new range of uHemp THC Free products are ideal for the professional Athlete and those that may be tested for Cannabis during the course of their employment.
CBD is now permitted by both the World Anti-Doping Agency and the U.S. Anti-Doping Agency. Only cannabidiol is allowed in sports. Just about every very other compound found in the Cannabis plant INCLUDING THC is still banned. That means that you have to be sure that your CBD doesn't contain any other compounds from the Cannabis plant.
You will be glad to know the uHemp Athletes range is GUARANTEED THC FREE.
One of the reasons that CBD has become such a hot topic in the sports world is that several pro athletes (or retired athletes) have started vocally advocating for more athletes to use CBD. Especially for sports where injuries are common (like contact sports), CBD has been a source of relief for these athletes. Men's Health recently profiled several of the most prominent advocates for CBD for pro athletes. Their list includes Ryan VandenBussche, former NHL player, and David Ahrens, a former NFL linebacker.
This is the very first THC-FREE product to win IIHA APPROVAL IN Europe. www.IIHA.ie
Other notable athletes who use CBD are MMA fighter Nate Diaz and NFL player Derrick Morgan. Diaz uses CBD to combat inflammation in his muscles. Meanwhile, Morgan uses CBD to help with a brain condition he sustained after repeated blows to the head (an unfortunate hazard of pro football). These CBD athletes are blazing a trail for other athletes to explore methods outside of prescription pills to manage the impact sports can have on the body.
10 FAMOUS ATHLETES WHO ENDORSE CBD
https://thecannabisradar.com/famous-athletes-who-use-cbd/5248/
For retail purchase visit contact our distributors here